Thanks to everyone who participated in
OTHERWISE
. It's been a truly moving experience. We are working on the next iteration right now and will morph our online presence soon.
In the meanwhile, you can read about the festival
here
or
get in touch
if you have questions or requests.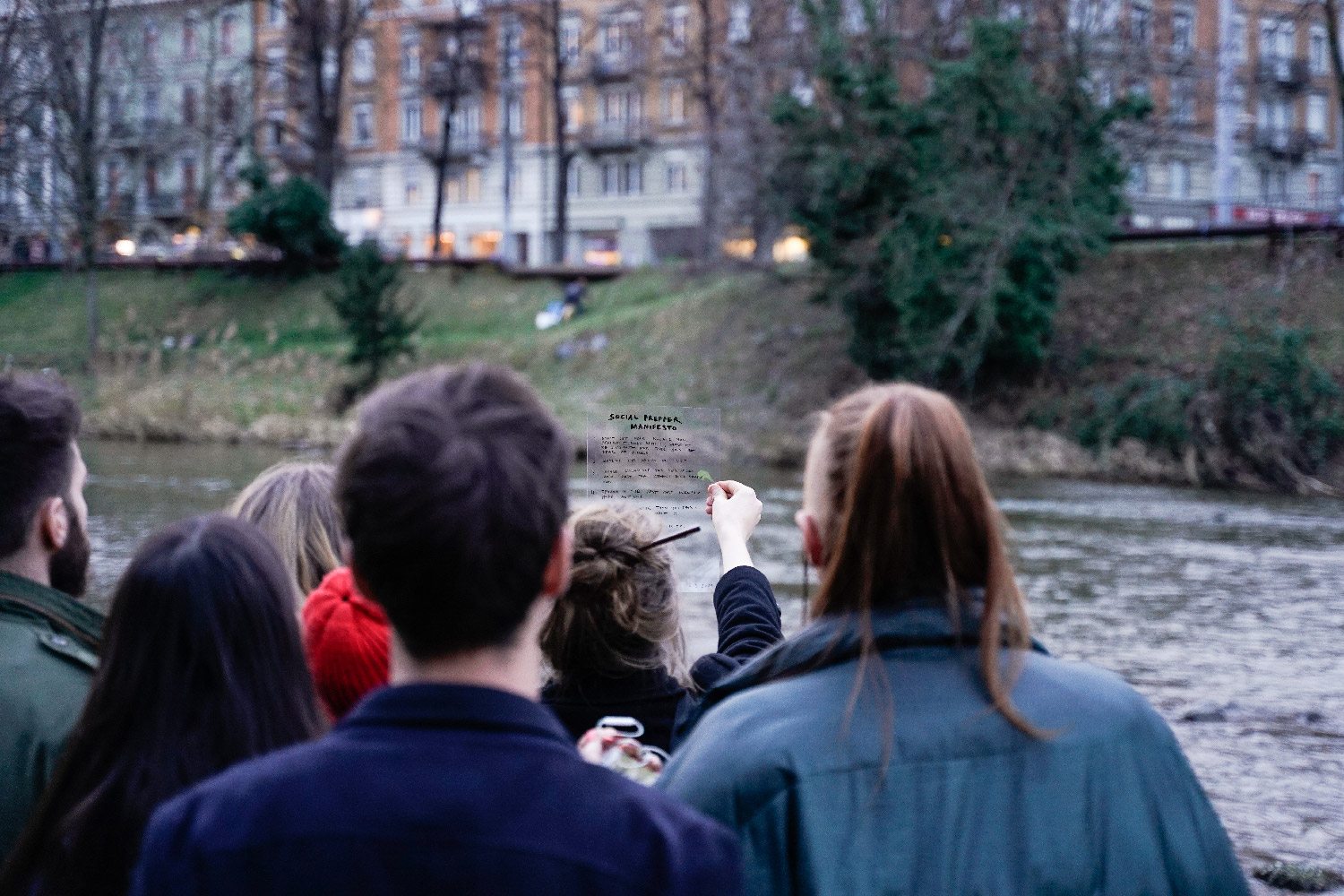 Progr
amme

The programme for OTHERWISE comprises an exciting mix of sessions about bodily experiences, introspective practices, collective and individual quests and liminal performances. Out of 60 submissions we chose 18 collaborators who will be in the core of this research endeavour called festival and together with us explore the potential for collective transformation.



About
Otherwise festival is initiated and curated by Michaela Büsse (PhD candidate Institute for Experimental Design and Media Cultures) and Benjamin Burger (performer and artistic director of the performance-production Extraleben) as part of their ongoing artistic research project H0 — Institute for Metamorphosis. H0 is short for "Null Hypothesis" and represents the omnipresence, indulgence and constant beaconing of grey goo scenarios in the light of the so-called Anthropocene. Through aesthetic investigations into the full spectrum of contingencies Institute for Metamorphosis aims to unsettle what is taken for granted with specific, speculative, minor and situated counter practices.


The research project is funded through the generous support of Gessnerallee Zurich and City of Zurich.
For questions and inquiries please send an email to
info@h0.institute
Otherwise Festival is initiated by H0 — Institute for Metamorphosis
Concept & Curation: Michaela Büsse & Benjamin Burger
Video & Website: Konstantin Mitrokhov
Design: Benjamin Burger
Photography: Michael Meili